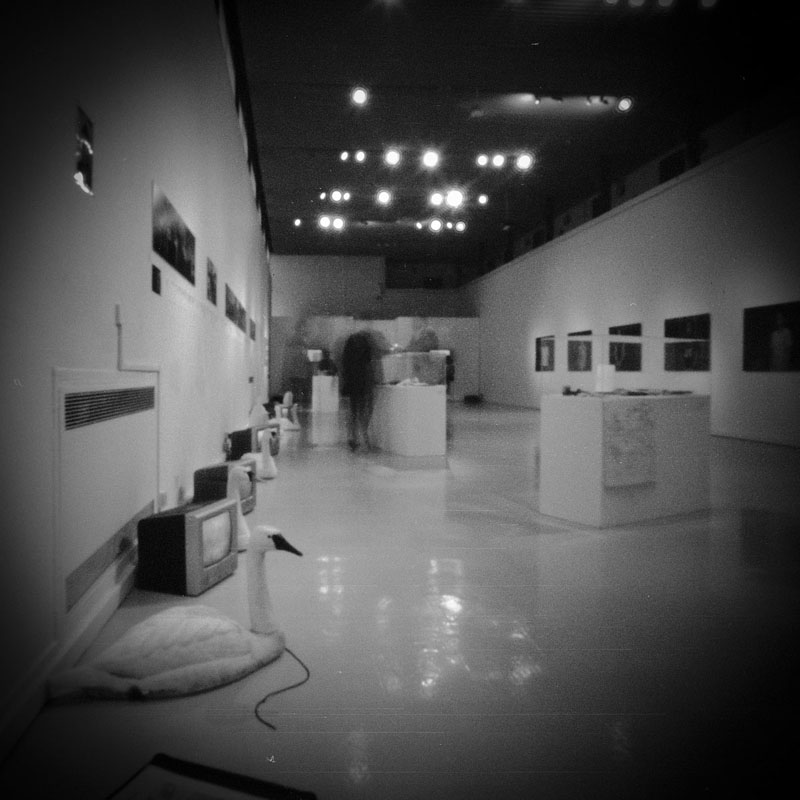 SWANDOWN ORDNANCE AND SURVEYING
(INSTALLATION) July – August 2010
James Hockey Gallery – UCA - Surrey
This Installation was commissioned through UCA and The Creative Campus Initiative in which we presented various artifacts pertaining to a series of walks I made with Iain Sinclair from Hastings to Hackney.
I carried a swan decoy throughout and wore a swandown suit. The suit was made in Le Fresnoy, France where I was living and teaching when I edited IVUL in 2009.
In collaboration with Julien Lesage we produced a limited edition of 7 Swanbooks (customised plastic swan shaped decoys) which contained maps, writings and photographs.
Two students from UCA; Rob Bernard and Anonymous Bosch accompanied us and produced both moving image sequences of sections from the walk as well as pin-hole photographs, all of which were exhibited.